Beech Wood Pellets

Monolith beech wood pellets are available in 1Kg boxes.

Price: £8.95

1Kg Beech Wood Pellets £8.95
Dimensions:
Dimensions (L x W x H): 15 x 6 x 18 cm
Weight: 1 kg


Item Description:
Beech wood is very popular in Germany for smoking Bratwurst. It is mild in flavour and quite sweet, highly versatile it suits most meats and also can be used in baking.
It also makes a good base for making home blended mixes for example when blended with hickory it just takes the edge off the strong heavy smoke.
You can apply beech wood chips to your Monolith kamado in one of two ways:-

Directly to the unlit coals prior to inserting the heat deflector stone and cooking grate. Spread them out over the coals so as the coals catch during a long cookout so you'll get a steady flavour of wood smoke over time.
Use the (unique to Monolith) smoke chip feeder system. This is the hinged trap door in the middle of the Monolith that creates an opening below the heat deflector stone but above the firebox. Insert the smoke chip feeder chute, add your wood chips to the chute and push them directly onto the fire.

This latter method is great for adding wood chips when:
You've forgotten to add the chips and placed all the equipment and food in the kamado
When you want to add more smoke during a long cookout
When you want a controlled subtle amount of smoke for an individual dish that you are repeating time after time (as in a restaurant kitchen)
Our boxes of wood pellets are priced up individually however if you would like to make a bulk purchase then please call us directly.
Other flavours of Monolith wood pellets include:
People Who Purchased Beech Wood Pellets Also Bought: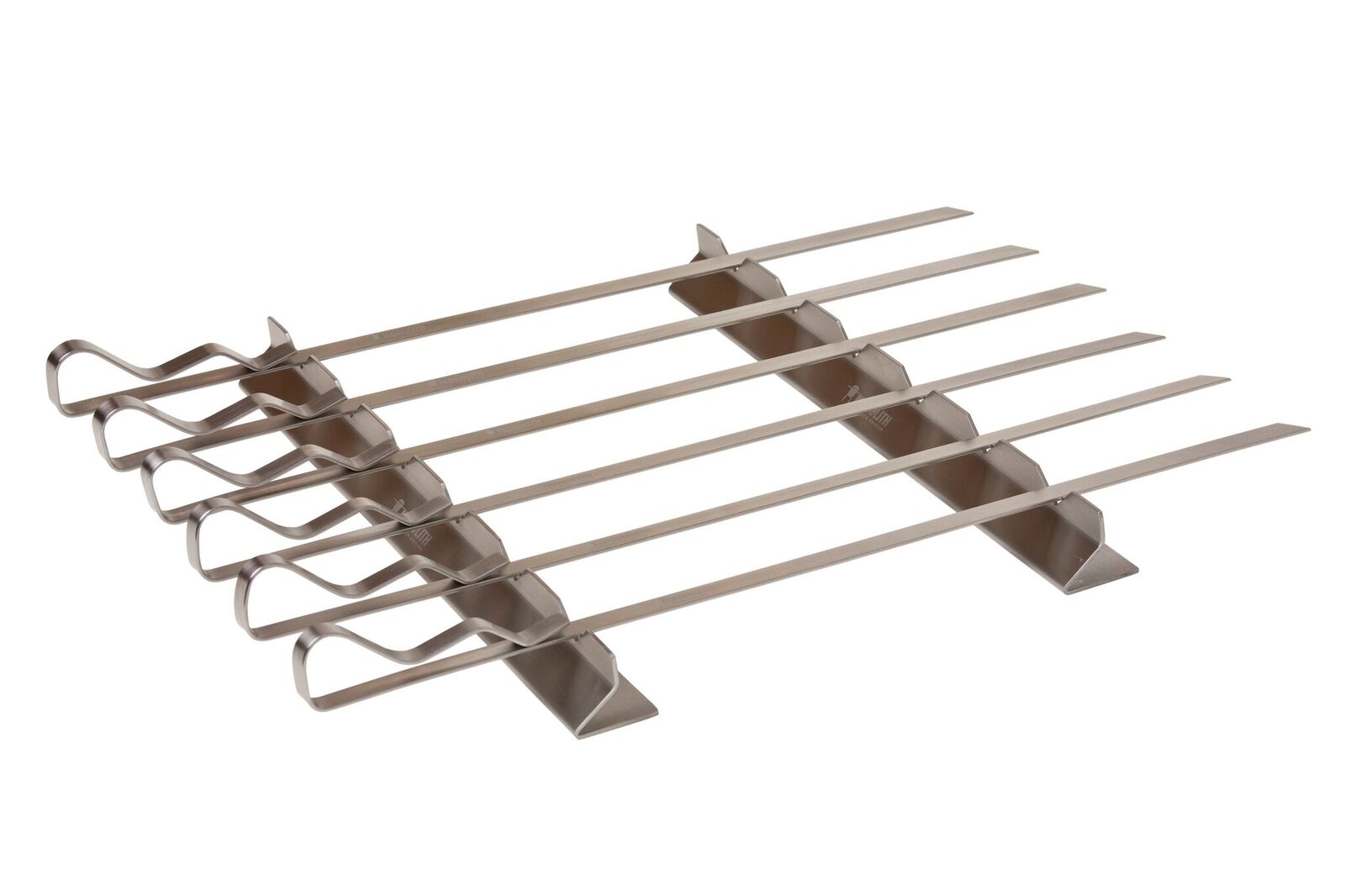 Monolith Stainless Steel Skewers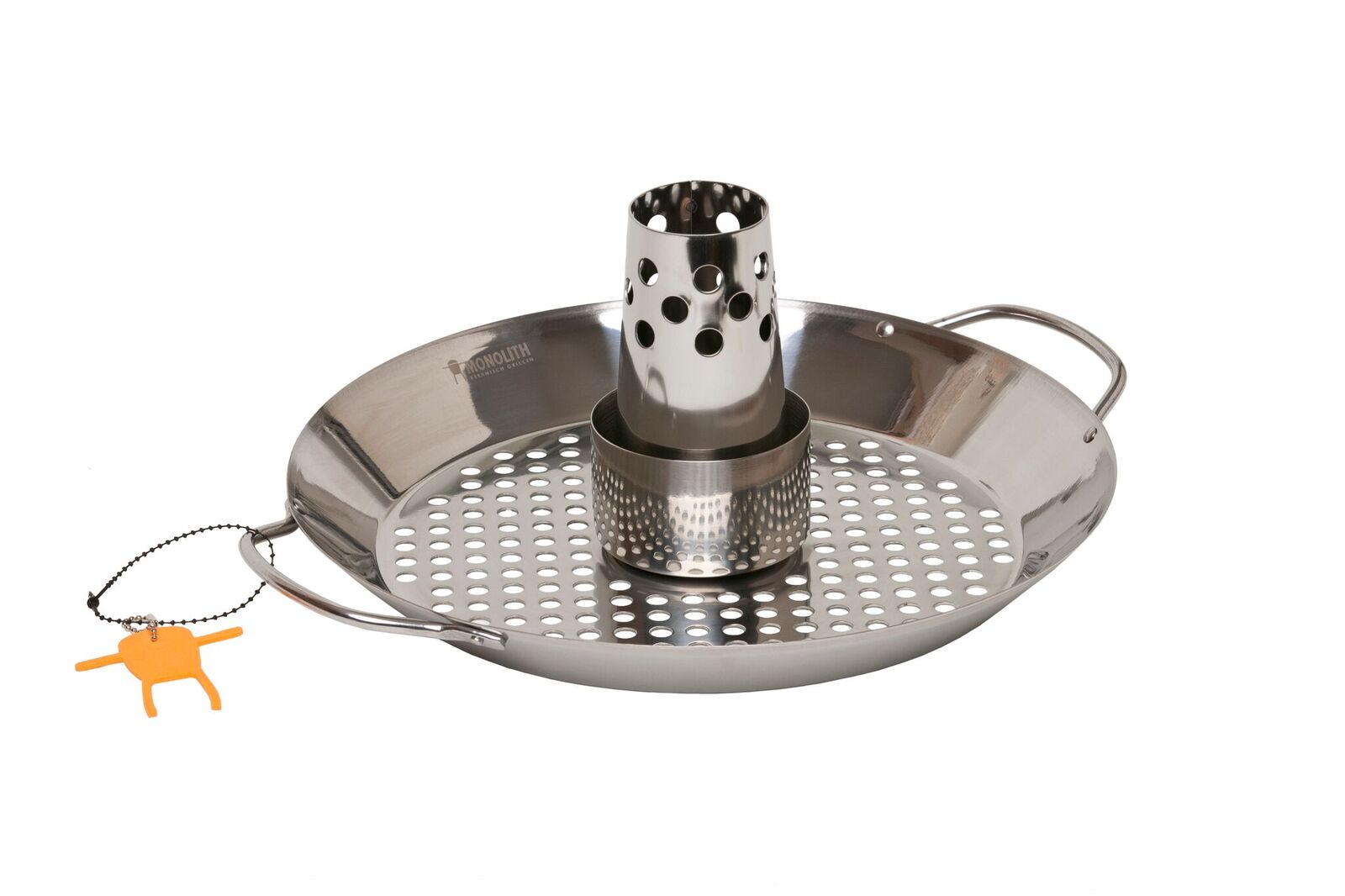 Vertical Chicken Roaster & Veggie Tray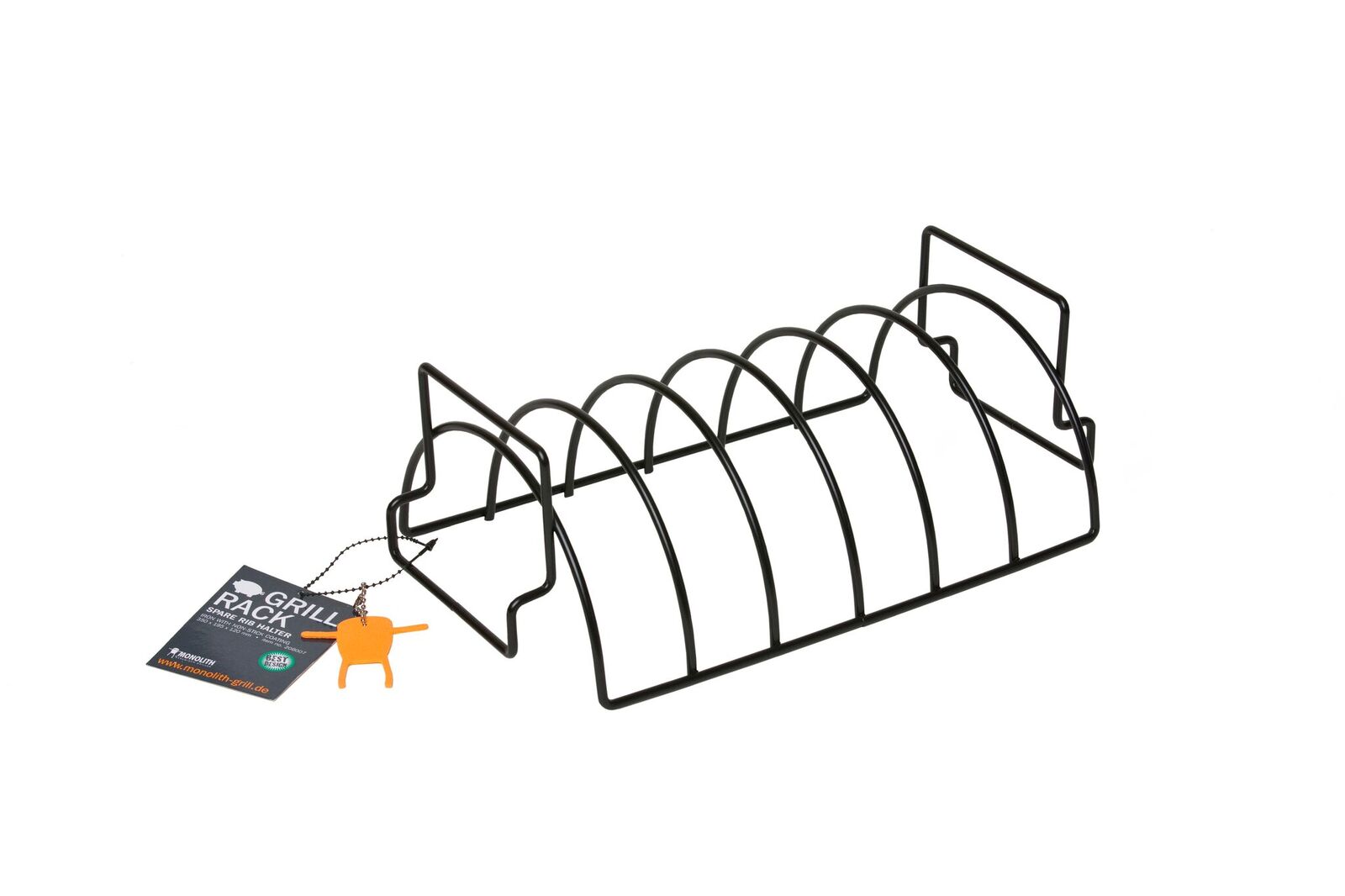 Monolith Spare Rib Rack
Orders & Delivery
Orders over £40 are delivered Free of Charge excluding Highlands & Islands.
Orders under £40 = £5.95 shipping (excluding Highlands & Islands)
Orders under £25 = £9.95 shipping (excluding Highlands & Islands)
We also deliver to the Republic Of Ireland where palletised orders are subject to a surcharge of £40, other parcels on request.
Place your order today and our standard delivery time is 2-3 days subject to stock (5 to Republic Of Ireland). Upon receipt of your order we will email confirmation to you and request a contact telephone number for the carrier.

We deliver Monday to Friday between the hours of 8am & 6pm. Items on pallets will be delivered "kerbside" via nationwide pallet haulier.
Should any item you order be out of stock then we will contact you to agree an extended delivery time or immediate refund if required.
All our prices are inclusive of VAT.
Return To Monolith from Monolith Beech Wood Chips