Que Fresco Gluten Free Catering Event Company
Outdoor barbecue and gluten free catering event company is what Que Fresco is was designed to do. We offer a UK wide service and specialise in outdoor barbecue food, hog roasts, weddings, parties and corporate events. Use this link to see some typical examples of our BBQ catering menu, all of which can be prepared without the use of gluten containing ingredients.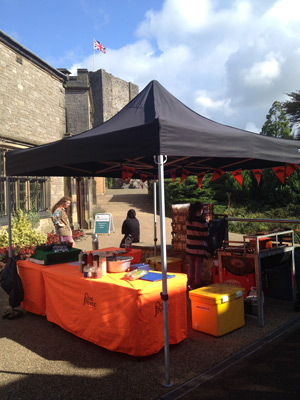 Whilst being avid barbecue enthusiasts, Que Fresco has also specialised in gluten free catering since managing director Paul's daughter was diagnosed with a gluten intolerance…
"It changed our family diet instantly but worst of all it made eating out so much more difficult and street food nigh on impossible. My daughter felt like a street food outcast".
Ever since his daughter diagnosis, Paul decided that it was time to make his street food and catering event company "all inclusive". Now the Que Fresco development kitchen in Paythorne is completely gluten free so this is the unit we use to offer our gluten free catering service. We don't make produce here using any ingredients that contain gluten and this means that all our manufacturing equipment is 100% gluten free.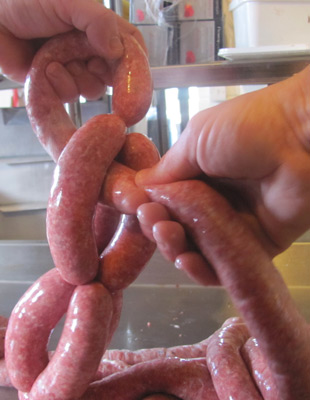 We are particularly proud of our range of gluten free sausages. Having sampled various brands and come to the conclusion that the texture and flavour of many is pretty bad, we decided to challenge the conception that:-
A gluten free sausage has to be inferior in flavour to one that contains gluten
"Gluten free" is just one flavour among many
In addition we are passionate about fresh local produce. Everything we serve is home-made either by us or sourced from the finest local producers. In addition to making our own gluten free sausages, we also make our own burgers and we'll be delighted to tell you what's in them (or more importantly what chemicals and other additives are NOT in them).
Note: Pragmatically we don't serve our BBQ food exclusively in gluten free bread but we always ensure that we have gluten free bread available for those that want it.
Gluten Free Catering "Up North"

The Que Fresco BBQ catering event company is based in Lancashire, just a stone's throw away from the North Yorkshire border so we offer our gluten free catering service predominantly in this area (realistically 50 miles North or South of the M62 corridor). If you are further afield, don't despair, if we are free we will come, it'll just cost a little more in travel and expenses.
And remember, we do gluten free and we do BBQ…if it's not cooked over charcoal, we don't do it.
When it comes to cakes and desserts (not something that you need a charcoal barbecue for) we work with our local (and favourite) gluten free baker to complete your meal.
To make a booking just complete the rapid response form below and we'll be back to you within 24 hours, alternatively call Paul on 07814 500755
Click here to see our terms and conditions
Wedding BBQ Catering
Outdoor BBQ Catering UK