Monolith Kamado Lumpwood Charcoal

Monolith kamado lumpwood charcoal is available in 10Kg bags

Price: £20.00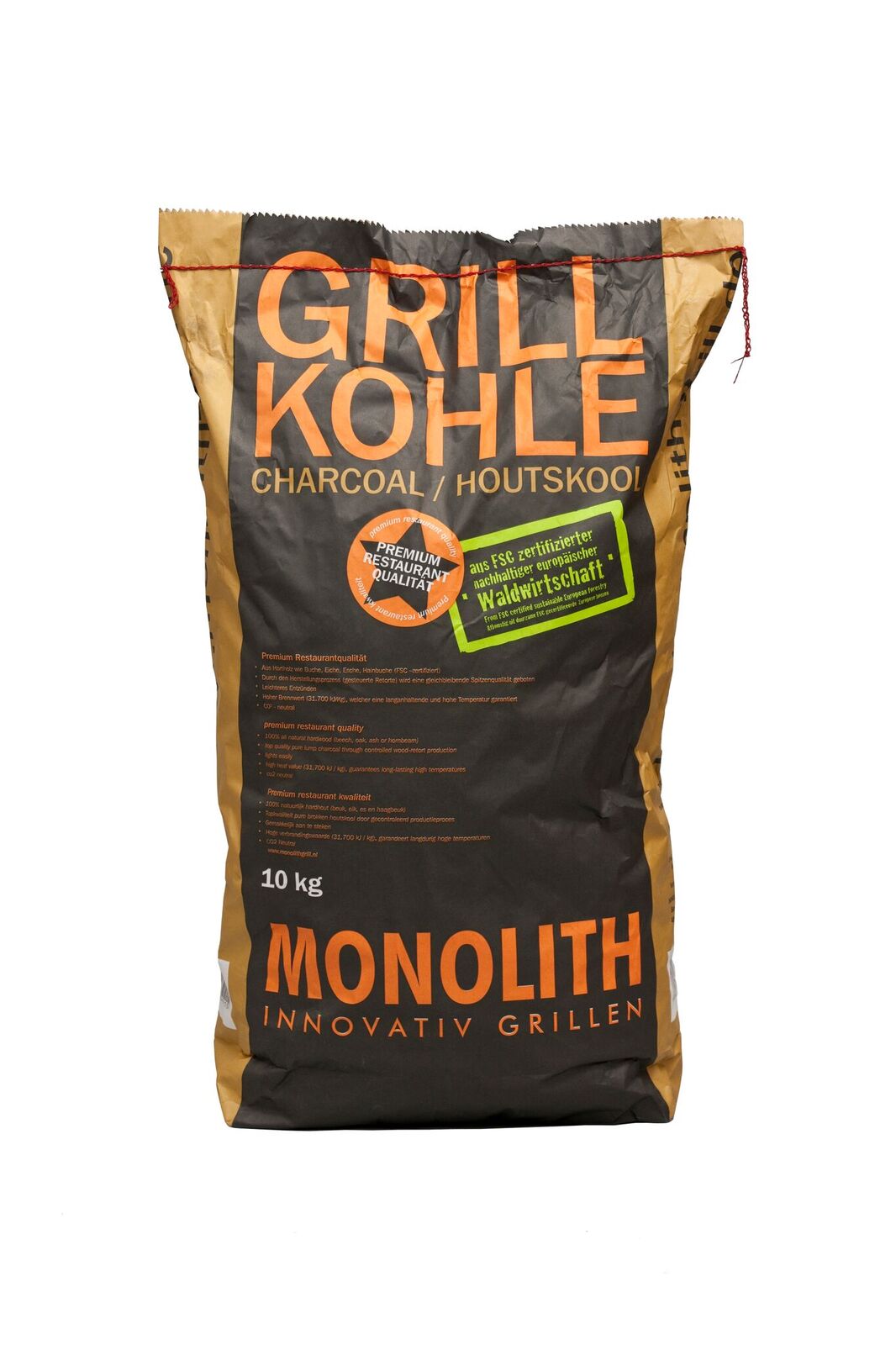 Monolith Kamado Lumpwood Charcoal 10Kg - Price £20.00
Dimensions:
Dimensions (L x W x H): 40 x 17 x 80 cm
Weight: 10 Kg


Item Description:
Choosing the right charcoal for a kamado is important. Get the right charcoal and your kamado will perform to its maximum in terms of reaching the highest temperatures as well as achieving the longest burn times.

Considering how air flow circulates in a kamado together with the supreme fuel economy it is important to get the best quality of charcoal with unit cost of less importance.

Always use lumpwood charcoal because the gaps between the lumps of charcoal are the natural path for the air to flow.

Monolith kamado lumpwood charcoal delivers that highest quality level, it is a 100 % natural product containing containing no chemicals. Much of the cheap lumpwood charcoals brought into the UK these days are made from old furniture which inevitably is going to be contaminated with impurities.
Monolith charcoal is made entirely of FSC-certified hardwoods such as
beech, oak, ash and hornbeam (a broad leaf tree native to the South of England). The charcoal is produced in an eco-friendly modern plant using controlled retort processing. This method extracts tar and acid producing an efficient, long burning lumpwood charcoal with an energy value of 31,700 kJ / kg, reaching high temperatures on demand.

It's also important to have a mix of large and small lumps in the charcoal. Small lumps to aid ignition and large chunks for high temperature and longevity. Monolith charcoal pieces are between 4 – 12 cm in size, allowing for optimal air flow within the fire box /charcoal basket. It ignites very quickly and reaches temperatures of 200 – 250°C within 10 – 15 minutes.

People Who Purchased Monolith Kamado Lumpwood Charcoal Also Bought: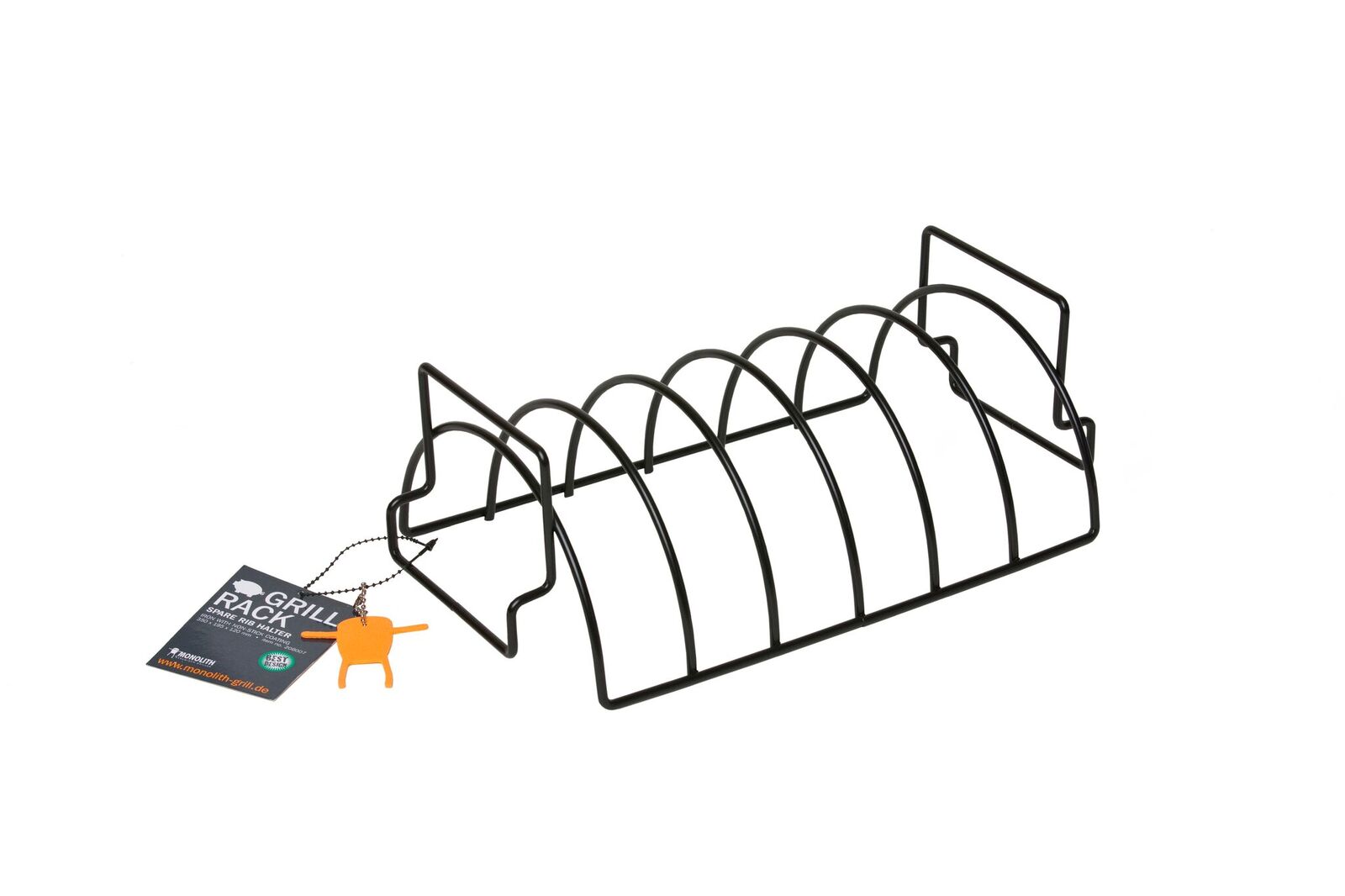 Monolith Spare Rib Rack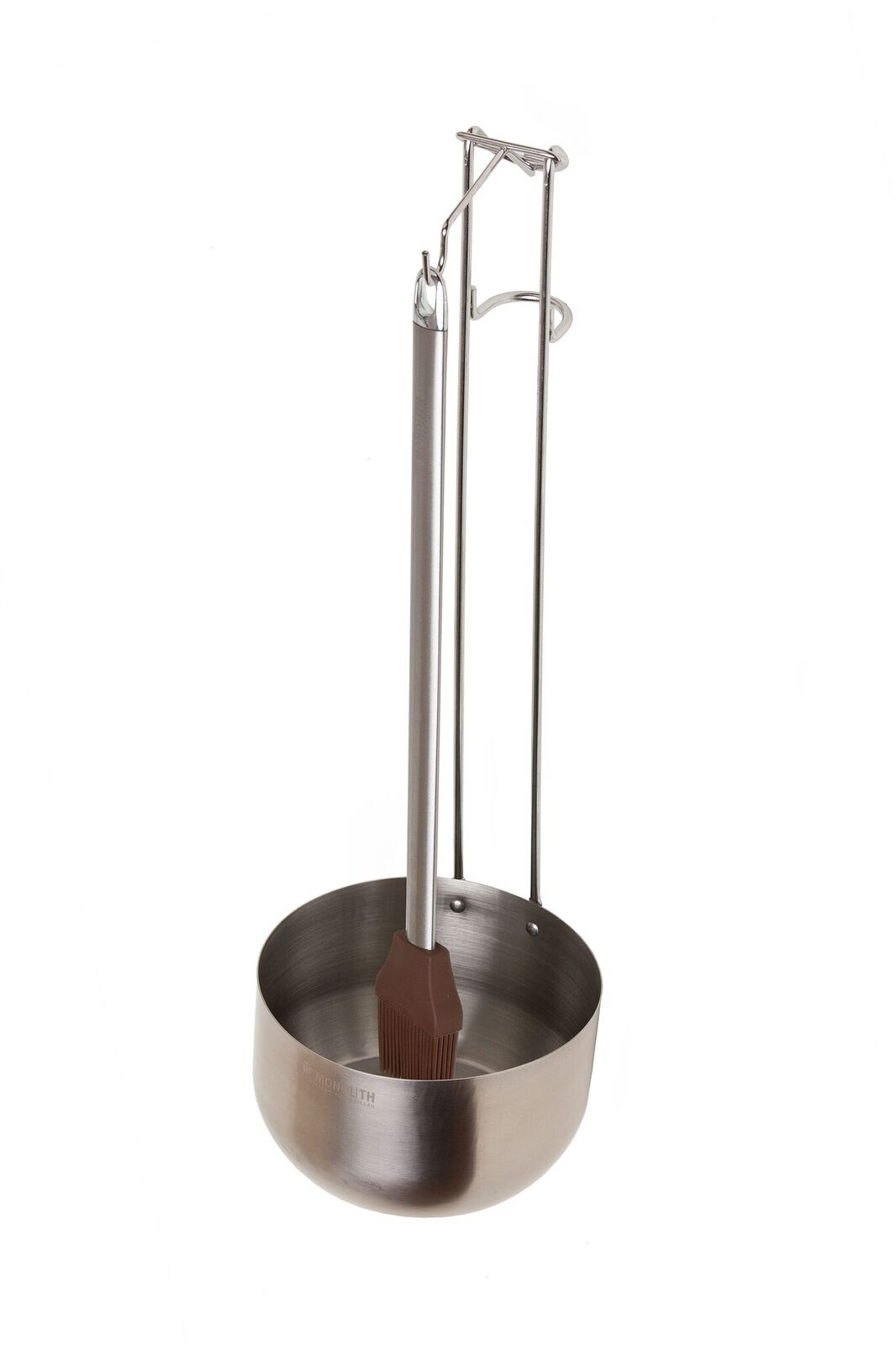 Marinade Pot & Brush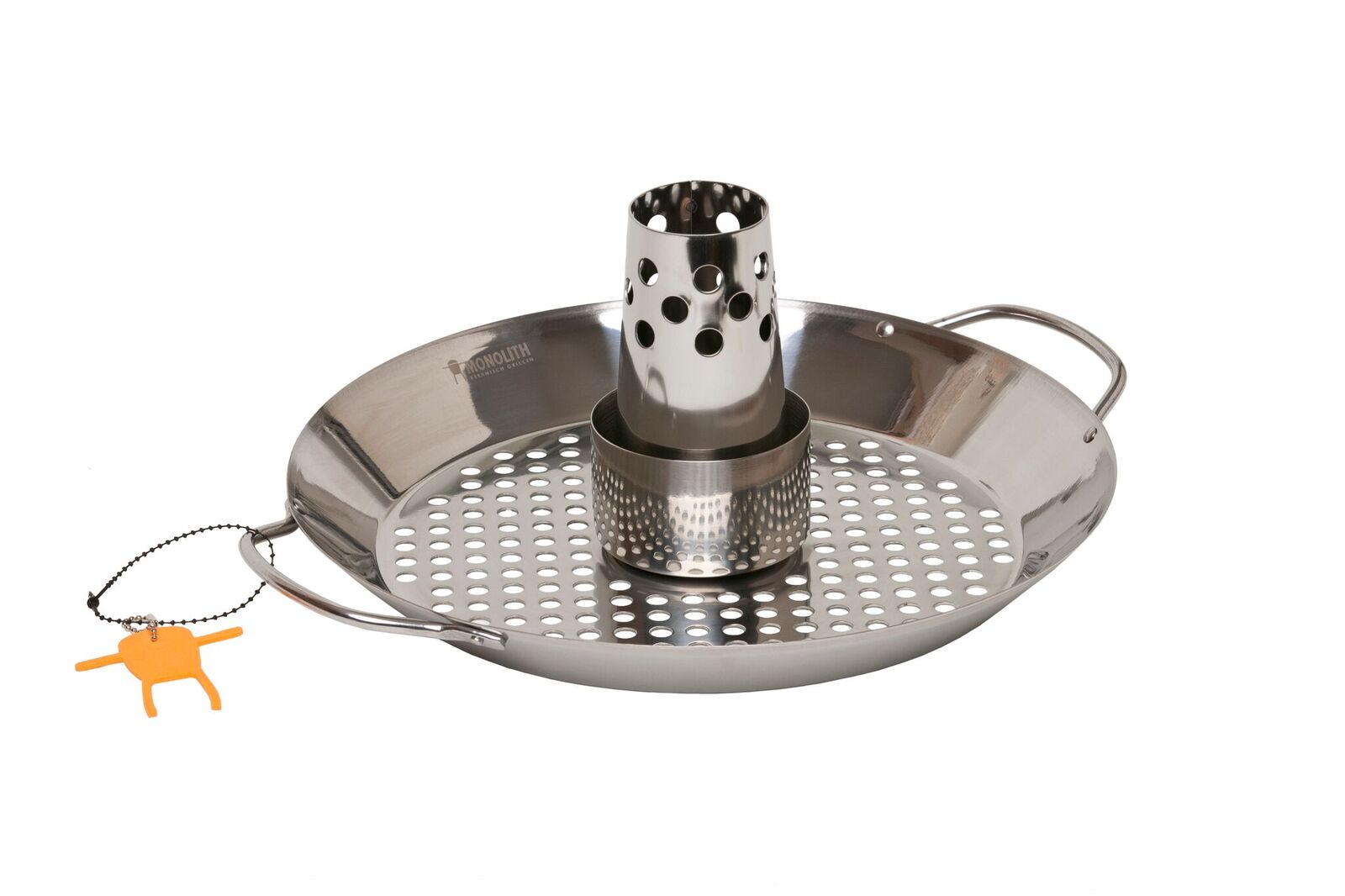 Monolith Vertical Chicken Roaster
Orders & Delivery
Orders over £40 are delivered Free of Charge excluding Highlands & Islands.
Orders under £40 = £5.95 shipping (excluding Highlands & Islands)
Orders under £25 = £9.95 shipping (excluding Highlands & Islands)
We also deliver to the Republic Of Ireland where palletised orders are subject to a surcharge of £40, other parcels on request.
Place your order today and our standard delivery time is 2-3 days subject to stock (5 to Republic Of Ireland). Upon receipt of your order we will email confirmation to you and request a contact telephone number for the carrier.  
We deliver Monday to Friday between the hours of 8am & 6pm. Items on pallets will be delivered "kerbside" via nationwide pallet haulier.
Should any item you order be out of stock then we will contact you to agree an extended delivery time or immediate refund if required.
All our prices are inclusive of VAT.
Return To Monolith from Monolith Lumpwood Charcoal