La Plancha Grills And Hotplate Barbeques
La plancha grills or hotplate barbeques are perfect for easy outdoor cooking and in my view fill some important gaps in the market.
Hotplate barbecues are very popular in Australia and South Africa (where they are called Braai) and offer a different alternative to the charcoal grill.
This is especially so when you can't use a charcoal grill for risk of bush fire. The hotplate barbeque will see you through.
The smaller units are portable and great for cooking meat and veggies altogether. When I go camping I'm amazed at how many fellow campers have a Cadac grill or something similar. The Cadac is originally a South African design and with the addition of new equipment has now developed into a complete range to support different cooking styles.
With any of these plancha hotplate grills it's not a low and slow process, it's more akin to frying outdoors so the flavor isn't from the smoke, it's from the caramelization or charring of the meat and veggies
Cooking "a la plancha" is the Spanish (where I get many of my tapas barbecue food ideas from) phrase that translates into the hotplate and it is extremely popular in Northern Spain and to some extent in the Basque area of France.
So whether it's France, Spain, Australia or South Africa, hotplate cooking is gradually catching on the world over and it is a great way of cooking outdoors, perfect when you're grilling for a large number.
Click on the links below to see some of the equipment available and also get my opinion of how well they cook.
---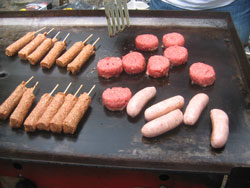 ---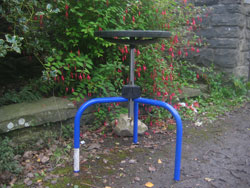 ---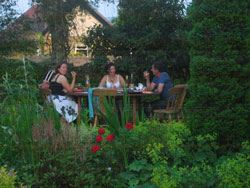 ---
See Also:-
Weber BBQ Grills
Barbecue Grill Comparisons
Meat Smokers
Outdoor kitchen Barbecue Islands
Patio Furniture
Barbecue Grill Accessories
Return to Home Page from La Plancha Grills And Hotplate Barbeques