Monolith Grill Brush

18" Monolith grill brush

Price: £17.50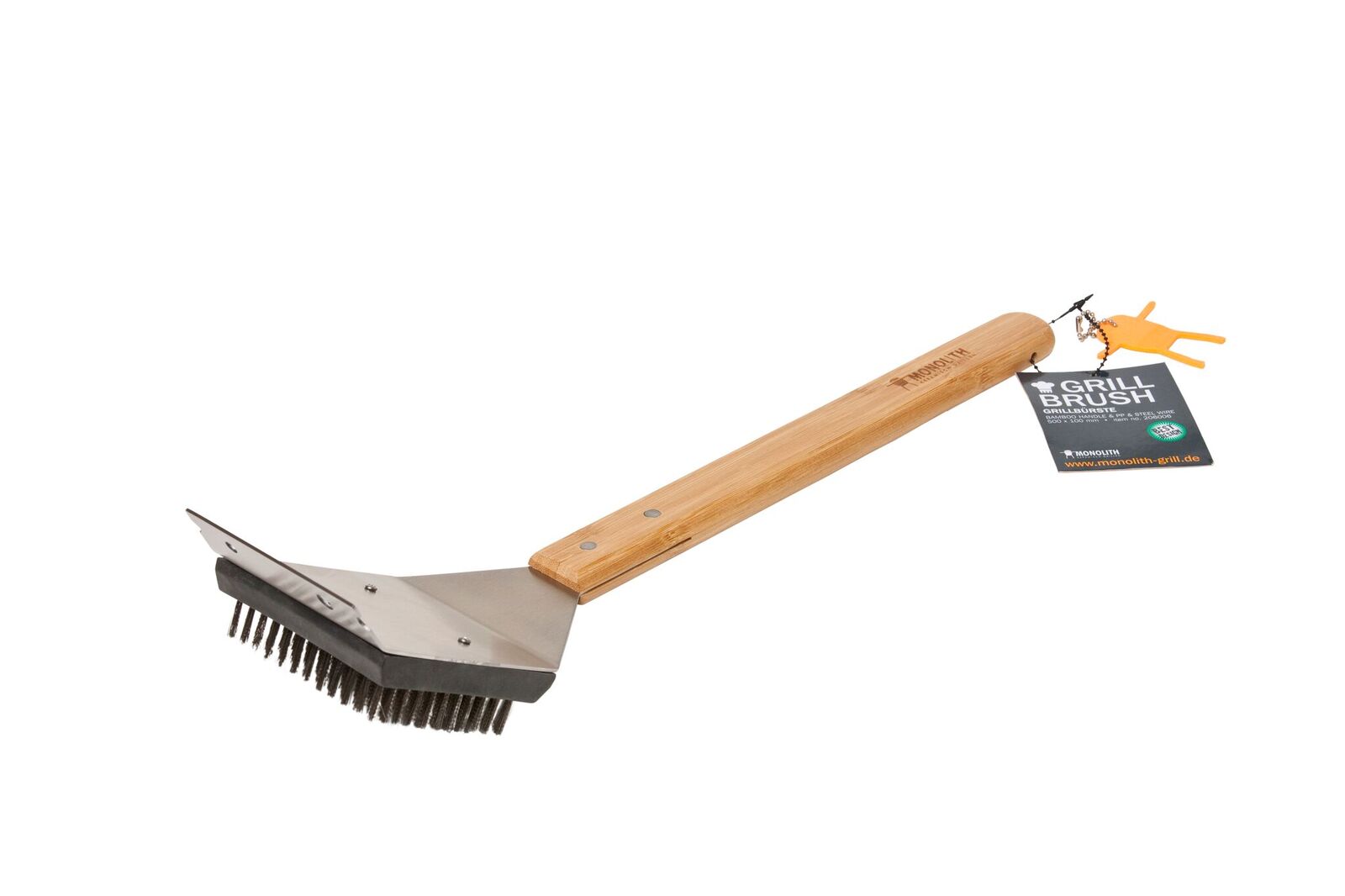 Monolith Grill Brush £17.50
Dimensions:
Dimensions (L x W x H): 45.5 x 10 x 9 cm,
10 x 10 x 3 cm (brush head)
Weight: 0.4 kg


Item Description:
Robust wire grill brush made of brushed stainless steel with a bamboo handle. 
The best way to clean stainless steel grill grates is to heat the grates to a high temperature to carbonize any debris and a doing this in a Monolith kamado is really easy.

To clean your stainless steel grill grates, remove the heat deflector stone (if using it) and place your dirty grill grates directly over the coals while you eat your food, close the lid on your Monolith kamado and open the vents. This will create a high temperature in you kamado and during this time the heat will carbonize most of the fat deposits into a black crust.
The front edge of the brush is designed further scrape off any large deposits. Then, while the grill grates are still warm place the grill grates in some warm soapy water, brush down with your wire grill brush and any remaining debris will fall off. The long 18" handle on the Monolith wire grill brush makes it ideal for cleaning a hot stainless steel cooking grate.
People Who Bought A Monolith Grill Brush Also Purchased: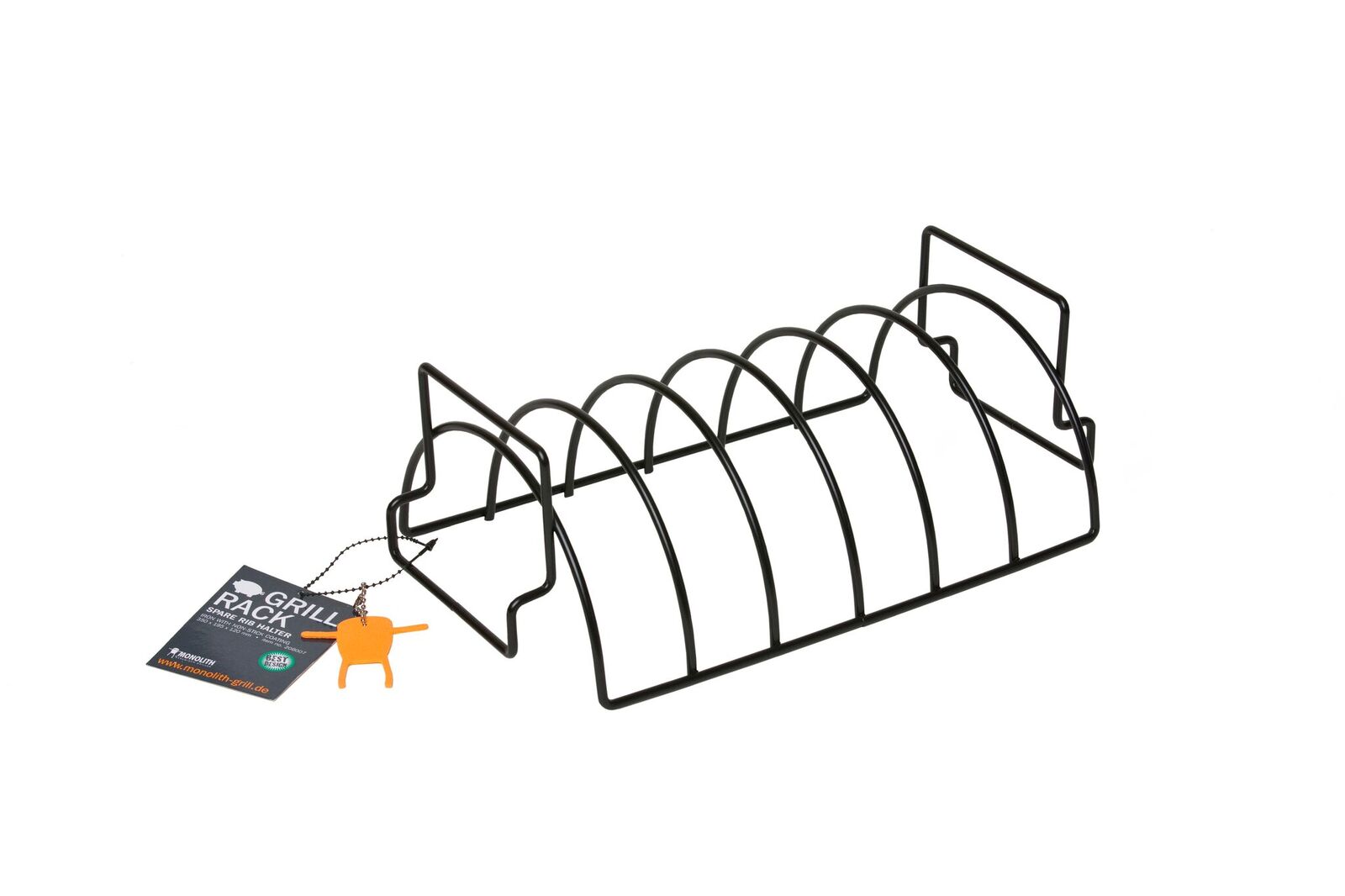 Monolith Spare Rib Rack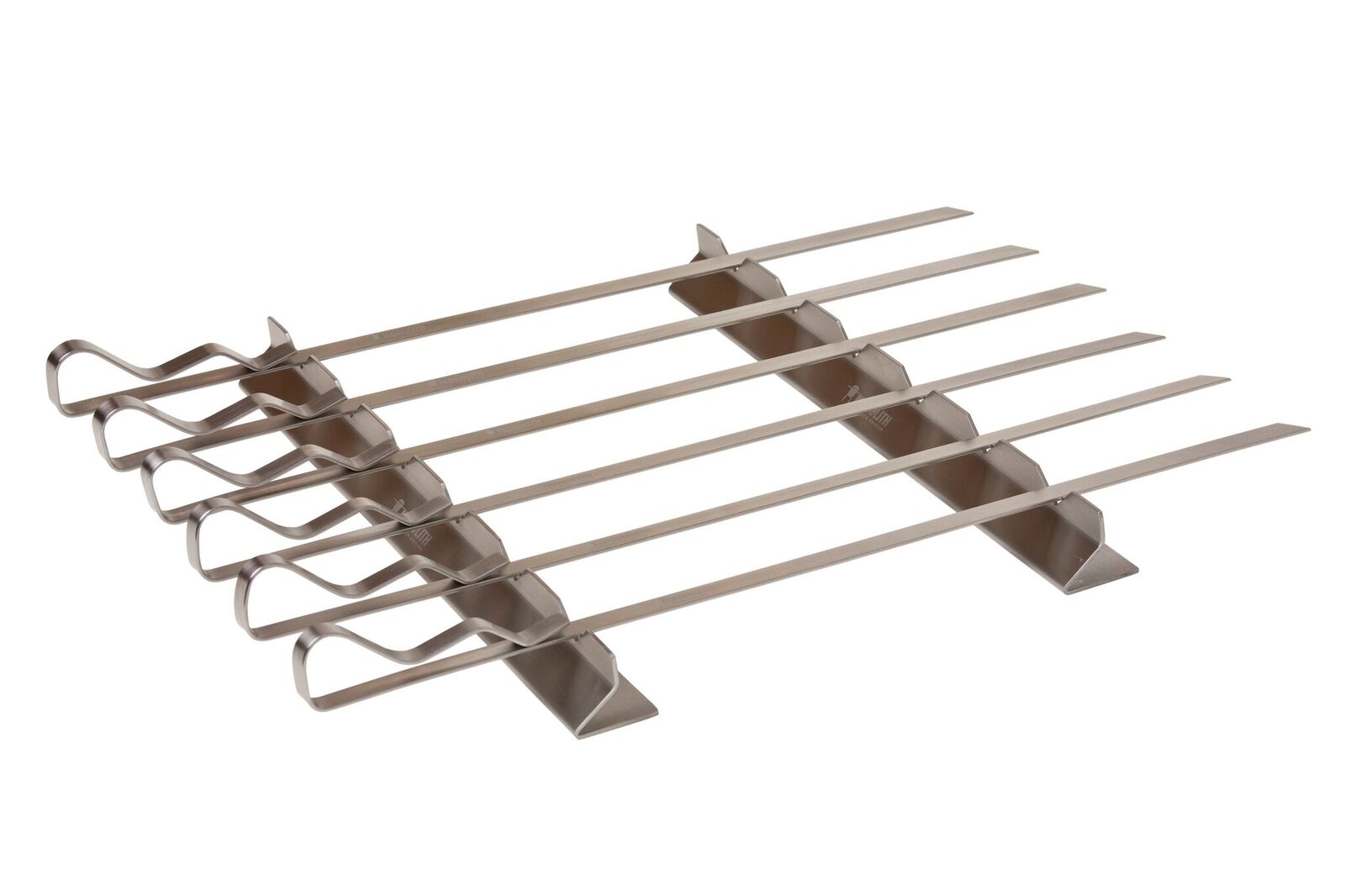 Monolith Skewer Set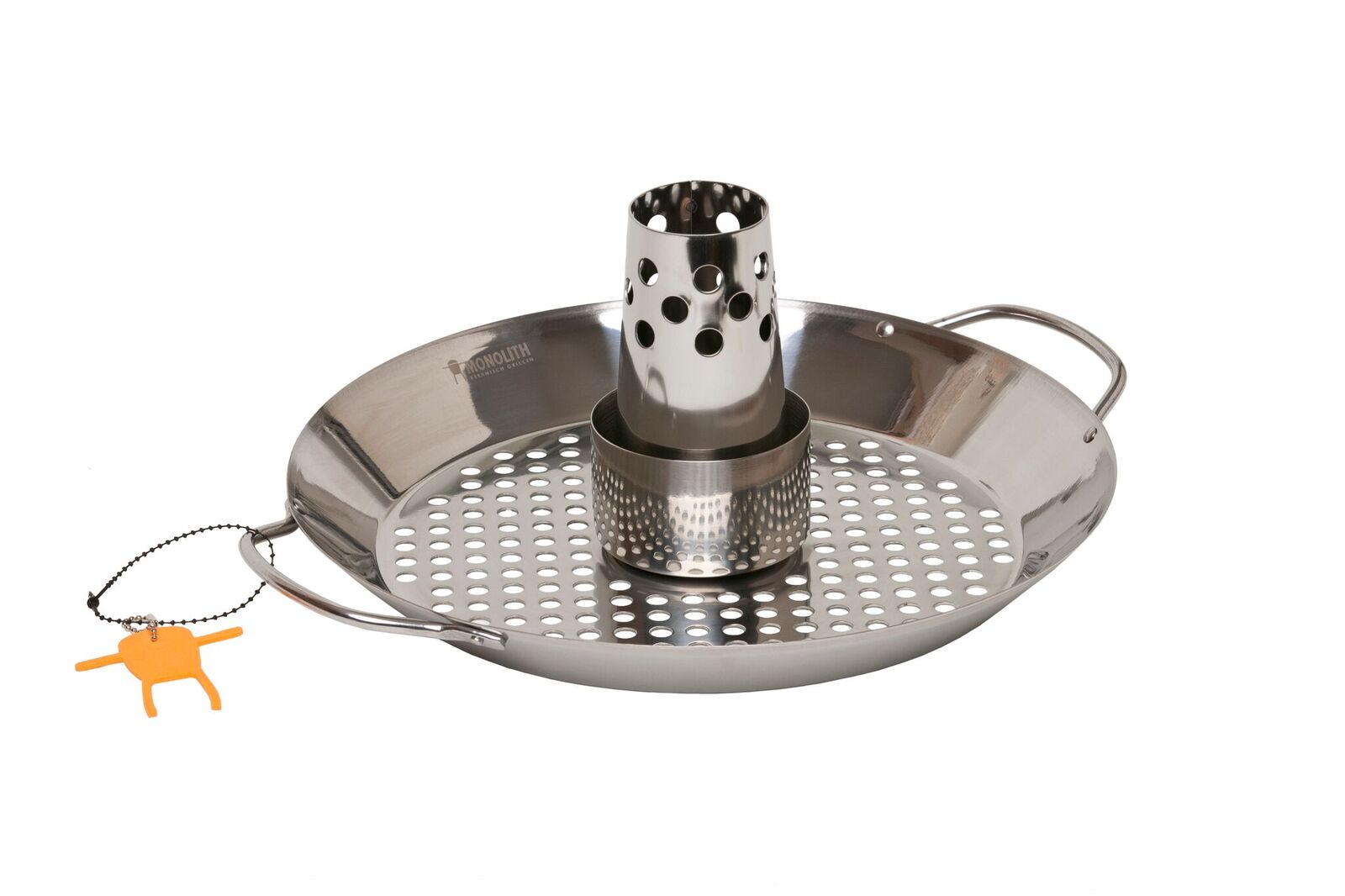 Monolith Vertical Chicken Roaster
Orders & Delivery
Orders over £40 are delivered Free of Charge excluding Highlands & Islands.
Orders under £40 = £5.95 shipping (excluding Highlands & Islands)
Orders under £25 = £9.95 shipping (excluding Highlands & Islands)
We also deliver to the Republic Of Ireland where palletised orders are subject to a surcharge of £40, other parcels on request.
Place your order today and our standard delivery time is 2-3 days subject to stock (5 to Republic Of Ireland). Upon receipt of your order we will email confirmation to you and request a contact telephone number for the carrier.  
We deliver Monday to Friday between the hours of 8am & 6pm. Items on pallets will be delivered "kerbside" via nationwide pallet haulier.
Should any item you order be out of stock then we will contact you to agree an extended delivery time or immediate refund if required.
All our prices are inclusive of VAT.
Return To Monolith from Monolith Wire Grill Brush