Monolith Stainless Steel Skewers

Monolith stainless steel skewers - 6 item set with 2 piece rack

Price: £17.50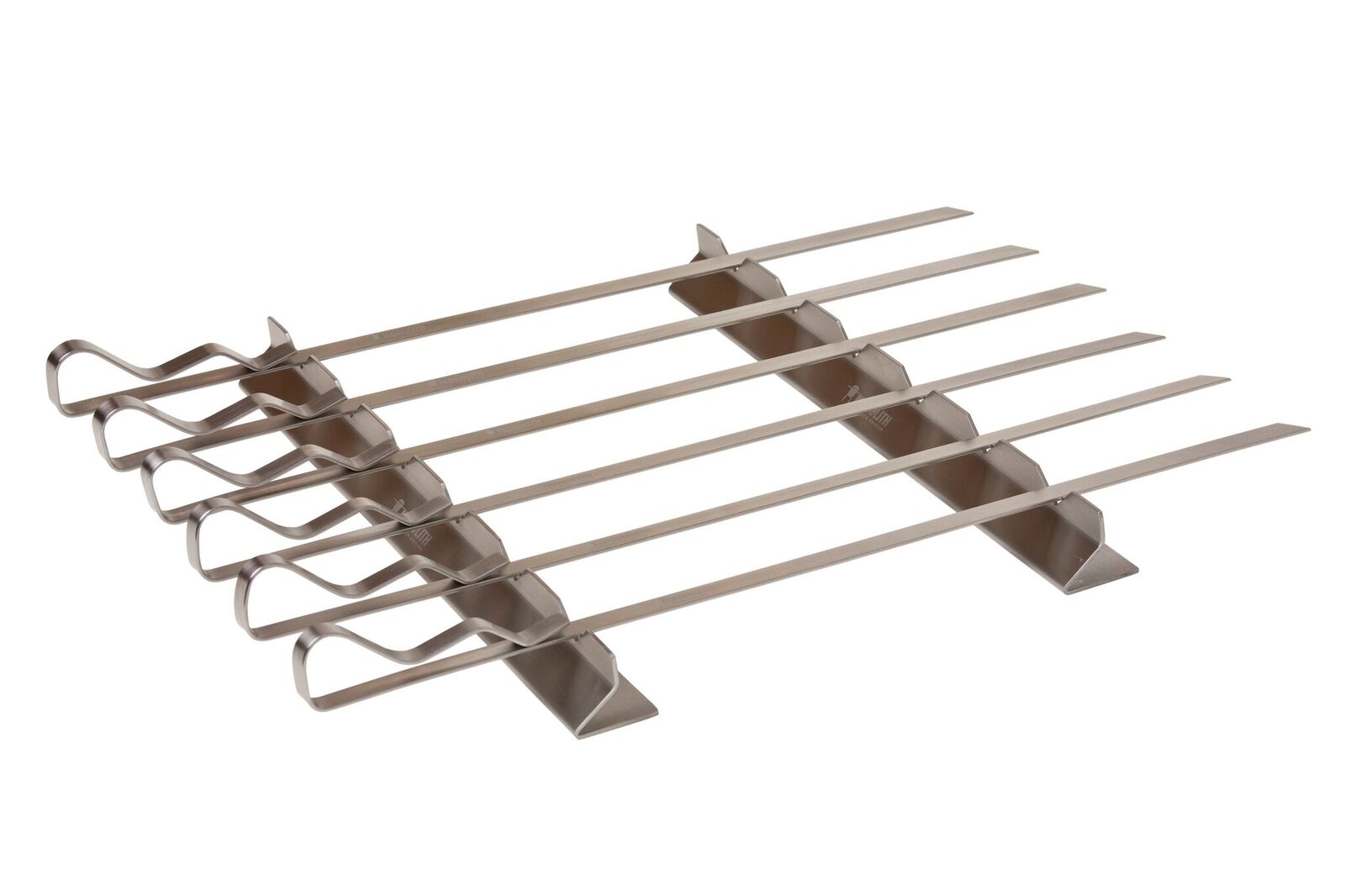 Monolith Stainless Steel Skewer Set £17.50
Dimensions:
Dimensions (L x W x H): 43 x 0.5 x 3 cm
(skewers), 32 x 3.5 x 3.5 cm (rack)
Weight: 1 kg


Item Description:
Set of six wide brushed stainless steel skewers and 2-piece rack is ideal for kebabs and vegetables.
Unlike many thin skewers this Monolith set has been well engineered. The sharp ends allow for easy piercing of meat and vegetables, whilst the width prevents the food from slipping or spinning when turning the kebabs during the cooking phase.
The skewers can be stably placed in different positions in the
rack which means you can be sure of even grilling on all sides of your kebab.
With a total skewer length of 32cm (12.5") this skewer set will fit into any size of Monolith kamado.
To use these skewers vertically as you would in a traditional tandoor, first of all use the charcoal basket divider to set a fire in one half of your Monolith kamado.
Thread the meat and veggies onto your skewer and at the tip place a thick slice of potato. Place the skewers vertically into the side of the charcoal basket that has no fire and rest the handles against the cradle for your heat deflector stones.
The potato on the end of the skewer will prevent the kebab from slipping though the charcoal basket and protects the meat from any dirt. Remember to always use thermally protective gloves when removing the skewers from the kamado because the skewer handles will be extremely hot.

People Who Purchased Monolith Stainless Steel Skewers Also Bought: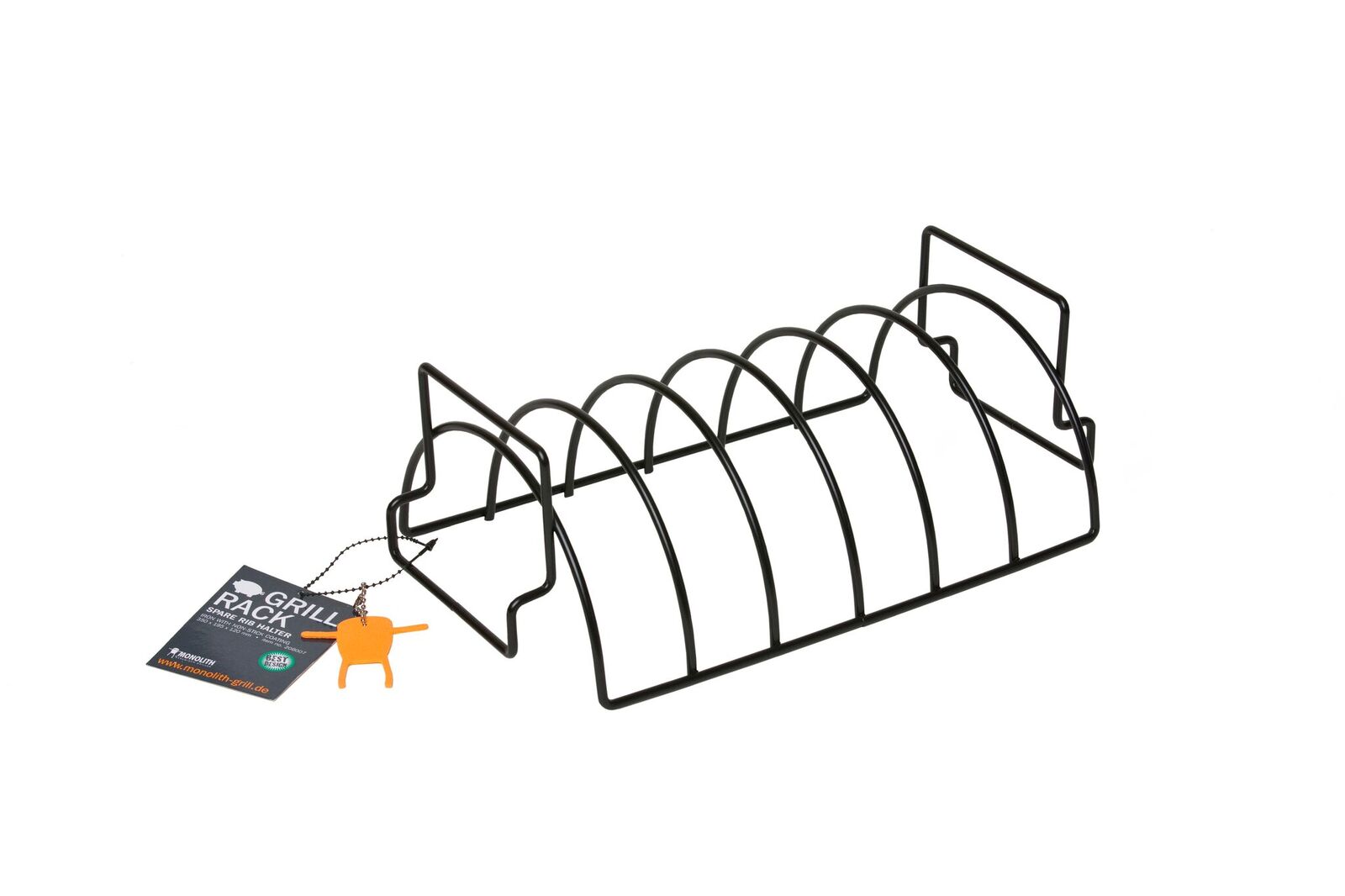 Monolith Spare Rib Rack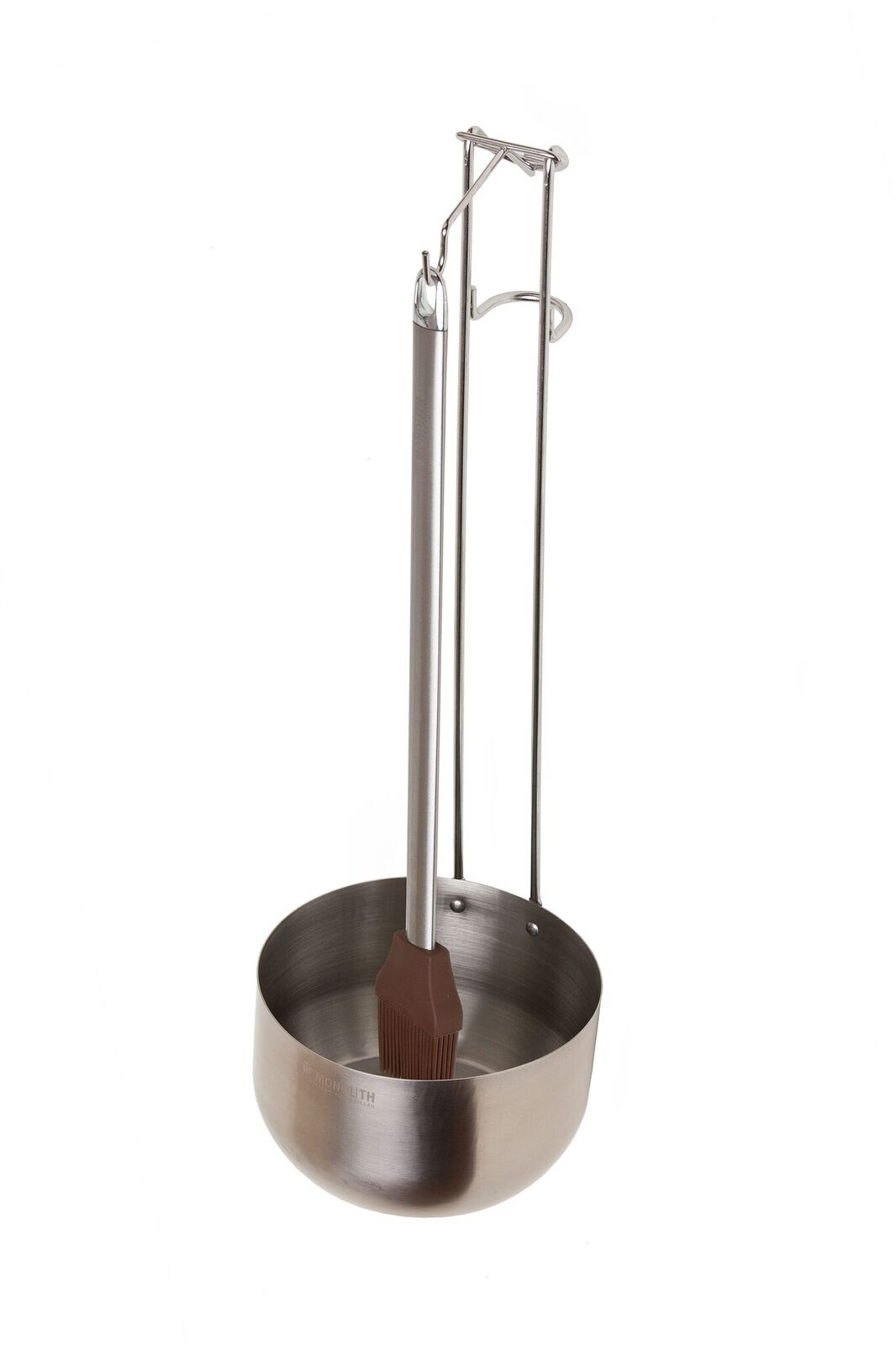 Marinade Pot & Brush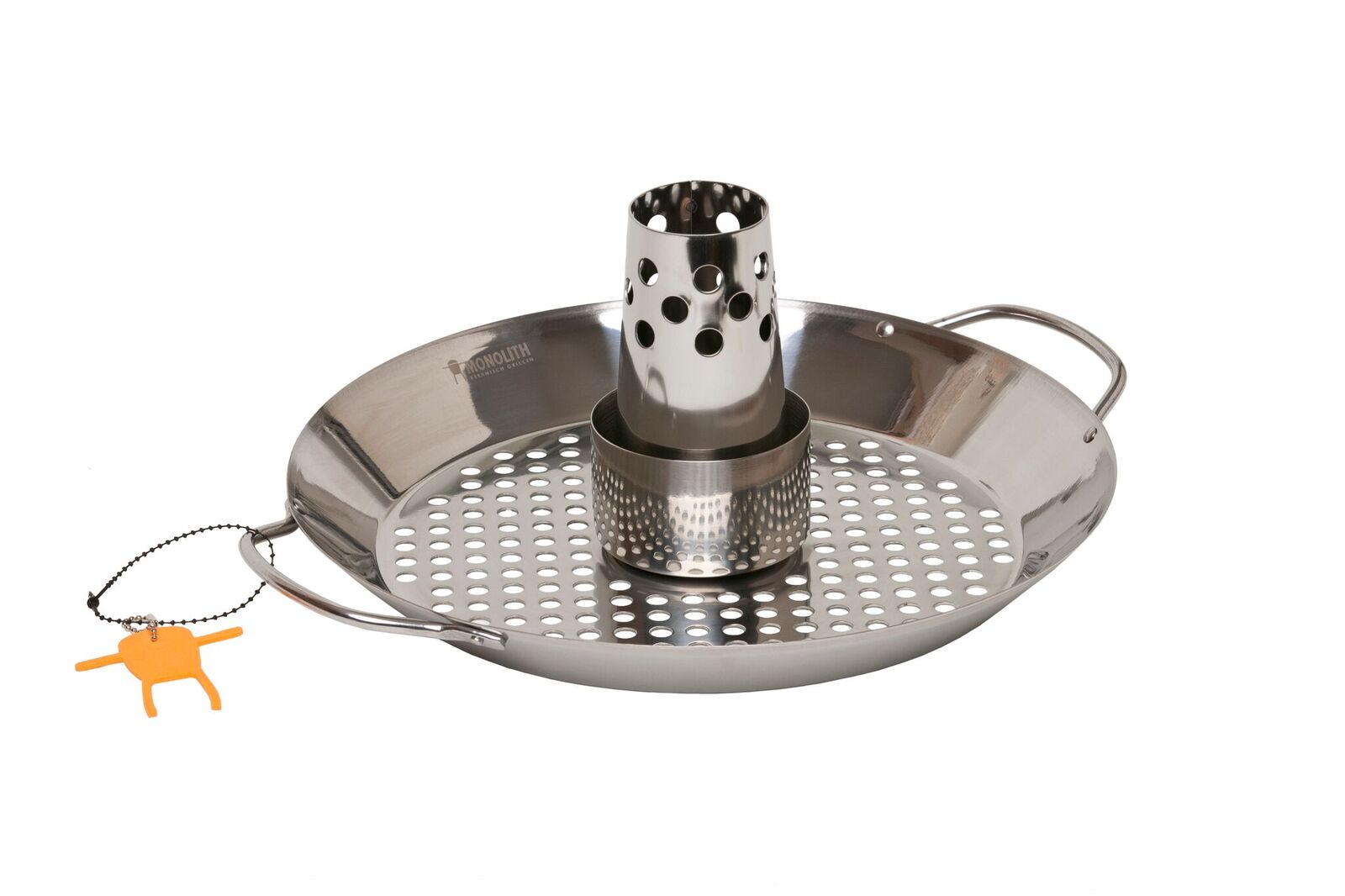 Monolith Vertical Chicken Roaster
Orders & Delivery
Orders over £40 are delivered Free of Charge excluding Highlands & Islands.
Orders under £40 = £5.95 shipping (excluding Highlands & Islands)
Orders under £25 = £9.95 shipping (excluding Highlands & Islands)
We also deliver to the Republic Of Ireland where palletised orders are subject to a surcharge of £40, other parcels on request.
Place your order today and our standard delivery time is 2-3 days subject to stock (5 to Republic Of Ireland). Upon receipt of your order we will email confirmation to you and request a contact telephone number for the carrier.  
We deliver Monday to Friday between the hours of 8am & 6pm. Items on pallets will be delivered "kerbside" via nationwide pallet haulier.
Should any item you order be out of stock then we will contact you to agree an extended delivery time or immediate refund if required.
All our prices are inclusive of VAT.
Return To Monolith from Monolith Stainless Steel Skewers