Monolith Wok And Stand

The Monolith wok and stand is suitable for both the Kamado Joe Classic and Monolith Classic.
Price: £84.90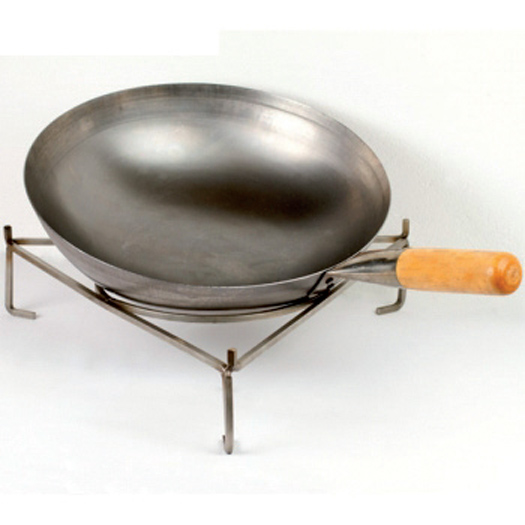 Monolith Wok And Stand £84.90
Dimensions:
WOK FOR MONOLITH CLASSIC
Dimensions (Øx H): 45.5 x 11 cm wooden handle length: 22 cm
Weight: 1.2 kg
WOK STAND FOR MONOLITH CLASSIC
Dimensions (L x W x H): 45.5 x 39 x 9 cm
Weight: 0.9 kg

This wok and stand fits the Classic only.

Item Description:

The Monolith wok, designed exclusively for the Classic is made of steel with a wooden handle. Use it to create a variety of Asian dishes, stir fried vegetables, even soups and sauces.

Place the stainless steel wok stand directly on top of the fire ring inside the Classic Monolith with the shield facing to the front. The wok fits securely inside the stand, and the shield provides added protection against flames and heat.

After use, wash in warm soapy water, dry and then lightly coat the wok with oil.
This steel wok set up is also suitable for use with the Kamado Joe Classic.

Related Items:

Classic Bundle With Stainless Steel Framed All Terrain Buggy
Orders & Delivery:

Orders over £40 are delivered Free of Charge excluding Highlands & Islands.
Orders under £40 = £5.95 shipping (excluding Highlands & Islands)
Orders under £25 = £9.95 shipping (excluding Highlands & Islands)
We also deliver to the Republic Of Ireland where palletised orders are subject to a surcharge of £40, other parcels on request.
Place your order today and our standard delivery time is 2-3 days subject to stock (5 to Republic Of Ireland). Upon receipt of your order we will email confirmation to you and request a contact telephone number for the carrier.  
We deliver Monday to Friday between the hours of 8am & 6pm. Items on pallets will be delivered "kerbside" via nationwide pallet haulier.
Should any item you order be out of stock then we will contact you to agree an extended delivery time or immediate refund if required.
All our prices are inclusive of VAT.
Return to Monolith from the Monolith Wok And Stand