21 Jul 2015

Que Fresco BBQ

At Que Fresco BBQ is our passion. We love to cook barbecue for you, we are delighted to sell our own range of pulled meats & barbecue food and we even make the barbecues & smokers.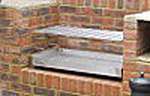 BBQ Manufacturing      BBQ Catering          Pulled Meats

With over 35 years' experience cooking over charcoal, Qué Fresco is a family run business dedicated to the charcoal barbecue:
Our outdoor BBQ catering business values fresh locally sourced produce, cooked over charcoal. Everything home-made from real ingredients, no chemicals & no preservative. We even make our own gluten free sausages.
Our BBQ fabrication business values British manufacturing building quality products to our own functional designs.
Our BBQ food manufacturing business values preservative free quality produce, simply presented ready for chef to add his or her personality.
In addition to all of the above you'll find a wealth of tried and tested recipes, tips and advice for your own home barbecue here on our website so please take the time to browse.

It all started with the birth of our original website barbecue-smoker-recipes.com in early 2007 when founder Paul Yates decided it was time to document his enthusiasm for barbecue and grilling.
In June 2010 after much hard work and a tremendous learning curve in both barbecue and web development Paul decided that it was time leave corporate life and follow his passion. Shortly afterwards Qué Fresco was formed – our barbecue catering business.
Through our experiences in catering it became clear that there was a market for hot smoked produce. Our challenge was to use our expertise and specialist equipment to produce a range of hot smoked products that every catering business across the UK could buy, reheat and serve. In other words, with our products you can use standard catering equipment to prepare tender low and slow hot smoked barbecue meals and serve to your customers. Qué Fresco now supplies a range of cooked meats to the event catering industry.
Que Fresco BBQ Grill & Smoker Manufacturing

Since first cooking on a small portable barbecue in France in 1977, Paul has bought, used and subsequently modified countless barbecues and smokers. In that time he's also seen manufacturing leave the UK, quality deteriorate and designs singularly fail to improve. In 2014 Paul decided it was time for Qué Fresco BBQ to design and make its own range of quality charcoal grills and smokers. Qué Fresco BBQ grills and smokers are made in the UK, constructed of quality materials, built to last and designed to perform.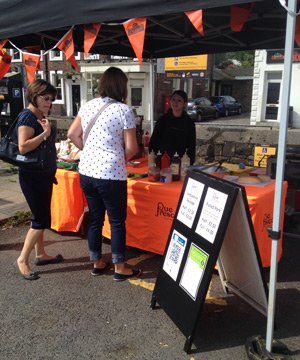 At our HQ nestled on the Lancashire – Yorkshire border you'll find our development kitchen where we prepare all our produce for our barbecue catering and hog roast business, it's also where we develop and test new products.
From here we also have a wide variety of produce available for collection including our range of gluten free sausages, meatballs and burgers. You'll also find our infamous white barbecue sauce so just bang loudly on the door and we'll endeavour to satisfy your grilling needs.

A couple of small manufacturing sites close by focus on manufacturing and customer fulfillment for food production and barbecue construction.