Monolith Vertical Chicken Roaster

The Monolith vertical chicken roaster and vegetable tray.

Price: £24.95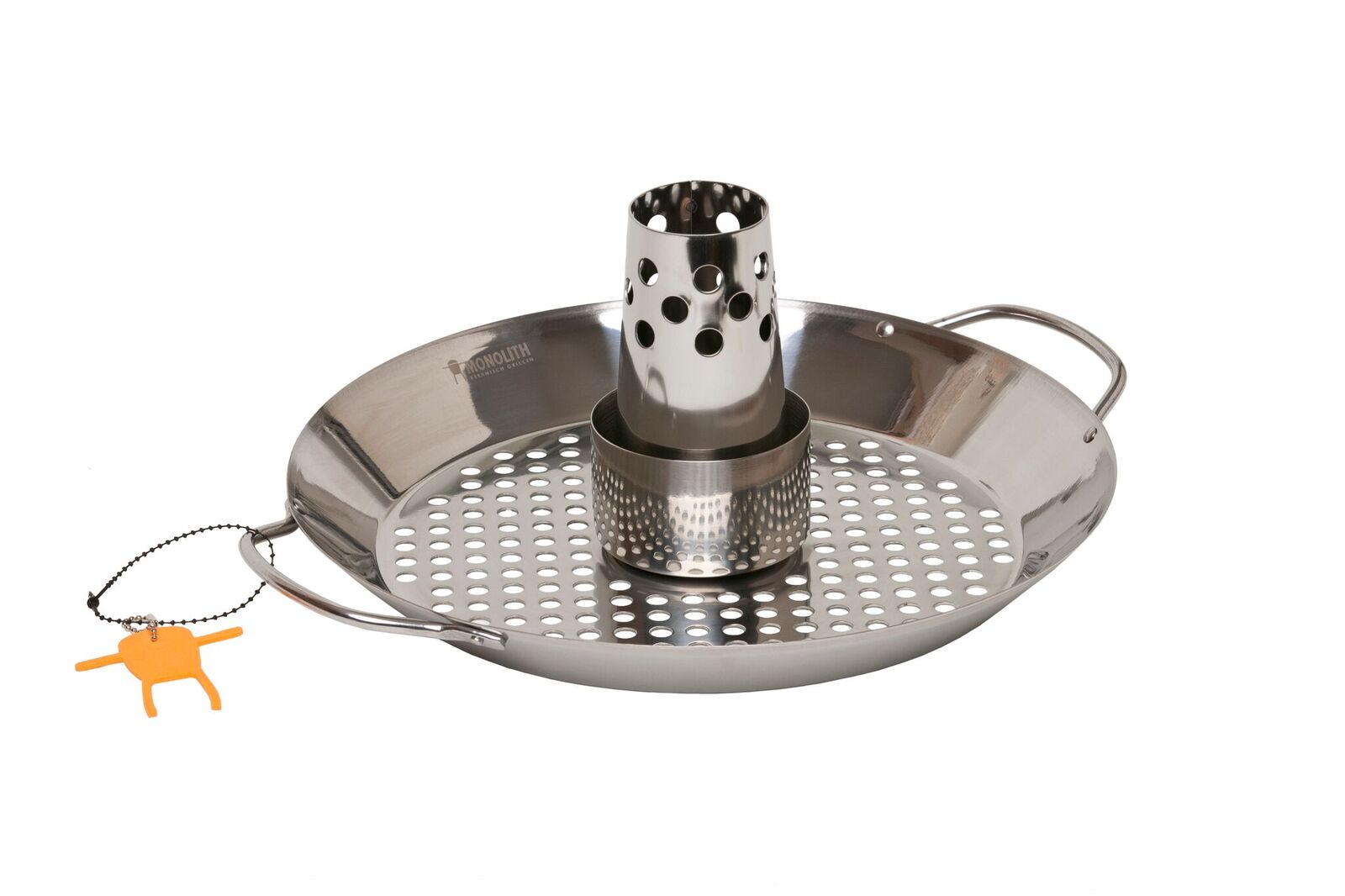 Monolith Vertical Chicken Roaster £24.95
Dimensions:
Dimensions (Ø x H): 30.5 x 13.5 cm
(excl. handle), 36 x 13.5 cm (incl. handle)
Weight: 0.9 kg


Item Description:
Monolith are renowned for innovative design and this chicken roaster is no exception.
Roasting chicken in the vertical position has become increasingly popular thanks to the original beer can chicken recipe however the Monolith chicken roaster takes the process to a much more refined level.

The removable stainless steel canister replaces the original beer can and may be filled with beer, wine, fruit juice, or any other flavoured liquid. With your chicken sitting on the canister you can now steam the cavity whilst roasting your chicken and so add fragrance at the same time.
As you'd expect from the Monolith design team, this barbecue accessory serves more than one purpose so in addition to being able to roast chicken vertically you can also use the perforated pan for roasting vegetables. Now there's no need to buy a separate vegetable roasting basket.

The Monolith chicken roaster and vegetable tray is made from type 430 stainless steel and is suitable for the dishwasher so clean up is a breeze too.

People Who Bought A Vertical Chicken Roaster Also Purchased: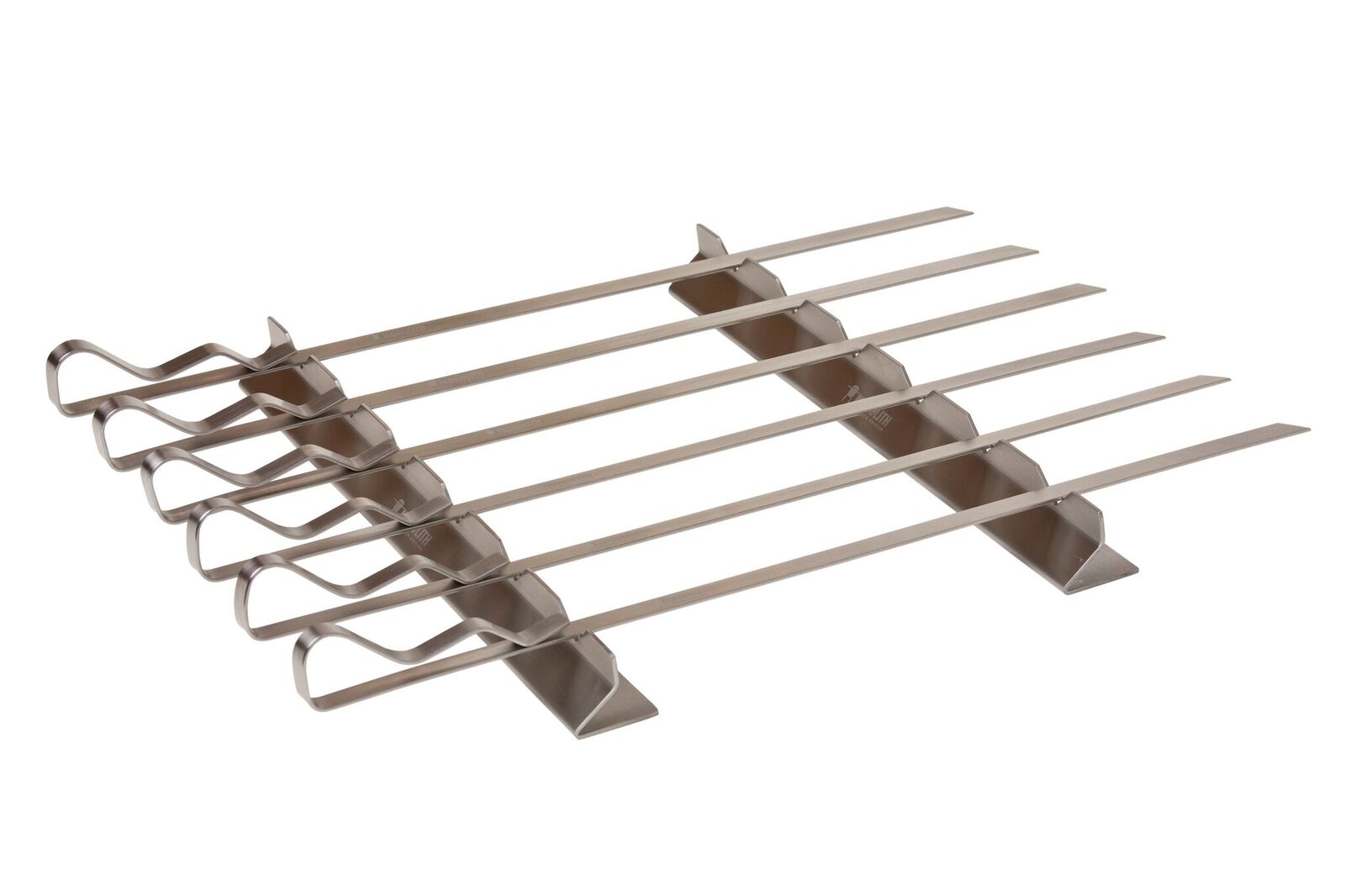 Monolith Stainless Steel Skewers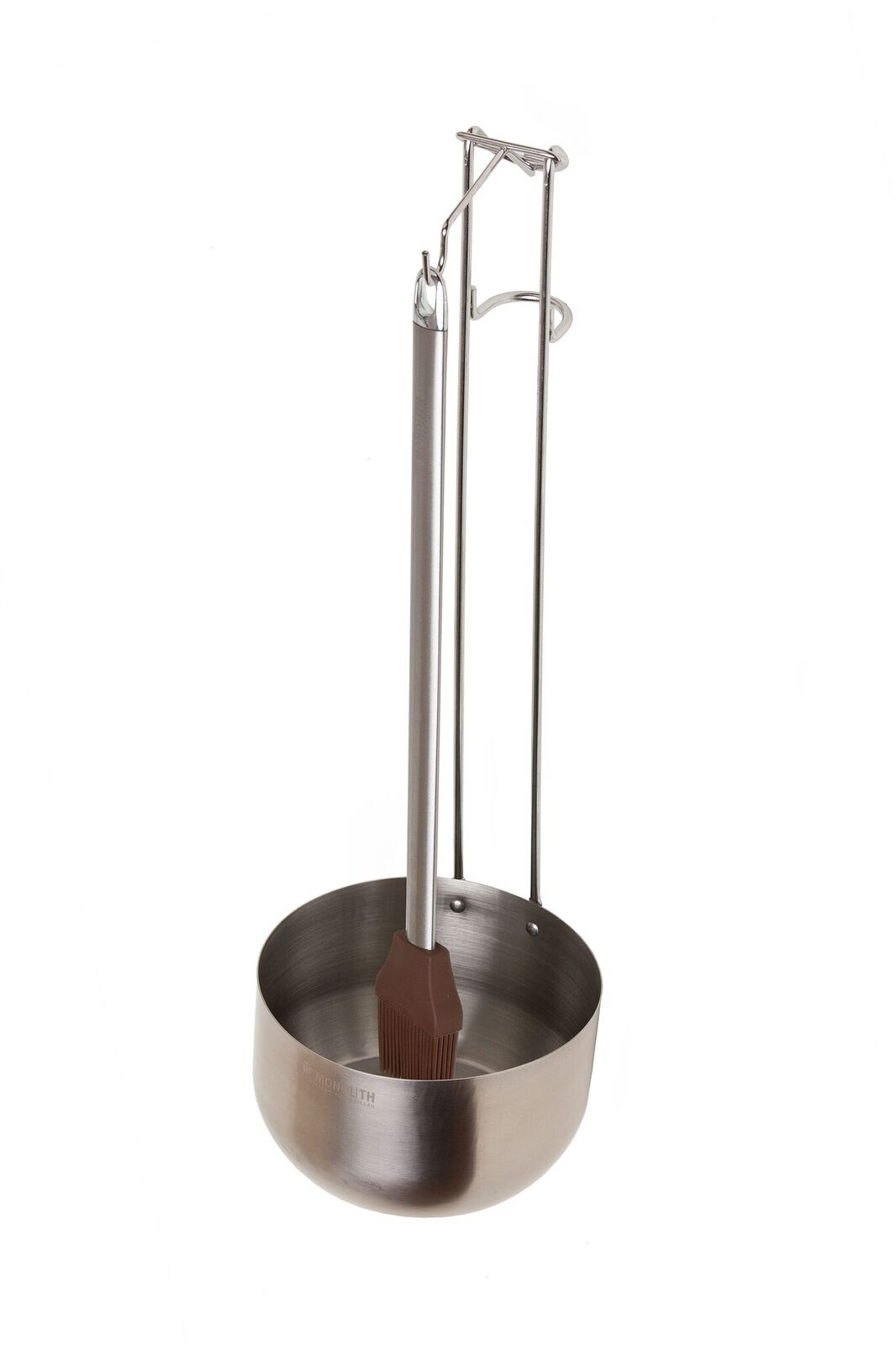 Marinade Pot & Brush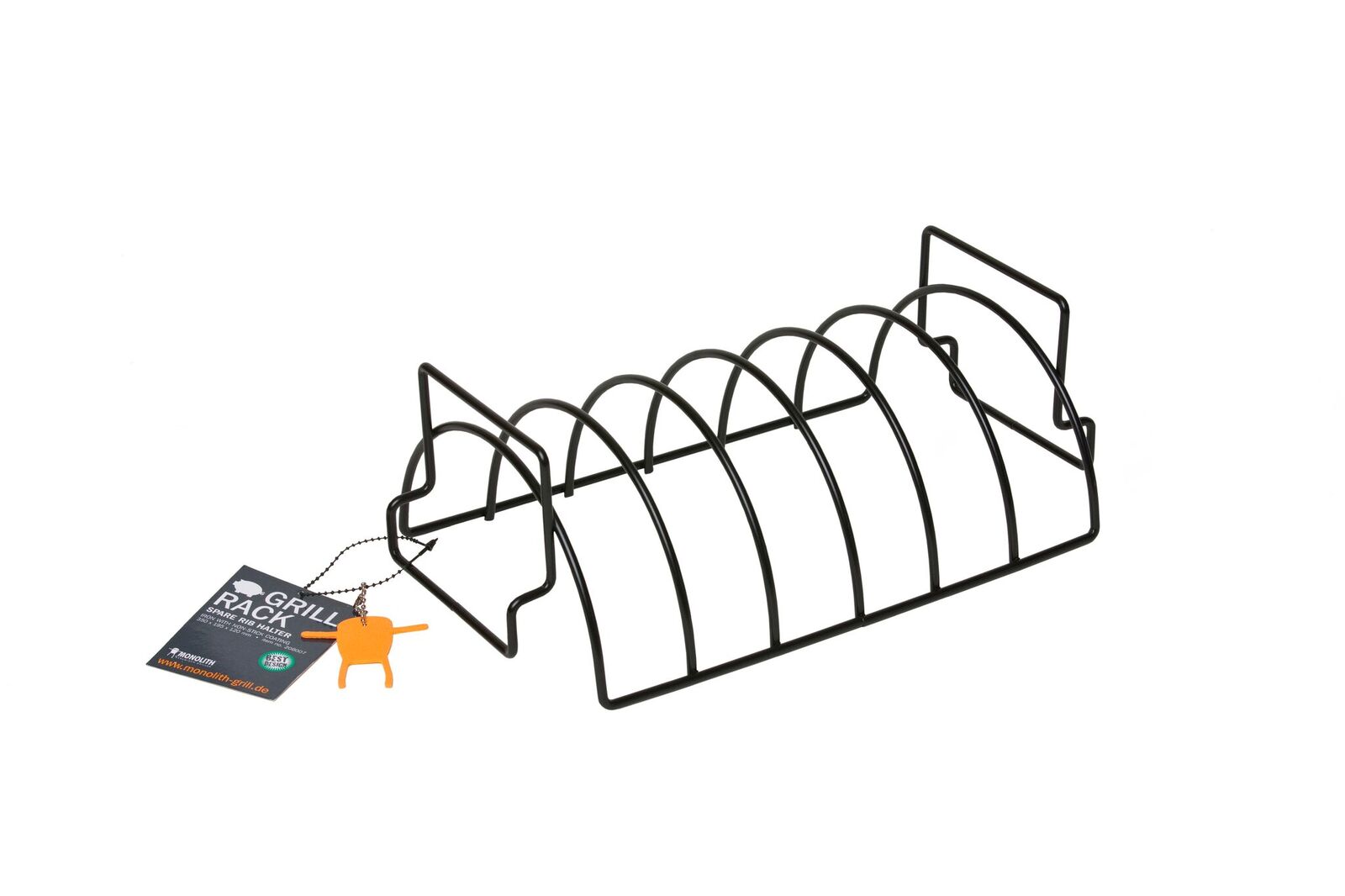 Monolith Spare Rib Rack
Orders & Delivery
Orders over £40 are delivered Free of Charge excluding Highlands & Islands.
Orders under £40 = £5.95 shipping (excluding Highlands & Islands)
Orders under £25 = £9.95 shipping (excluding Highlands & Islands)
We also deliver to the Republic Of Ireland where palletised orders are subject to a surcharge of £40, other parcels on request.
Place your order today and our standard delivery time is 2-3 days subject to stock (5 to Republic Of Ireland). Upon receipt of your order we will email confirmation to you and request a contact telephone number for the carrier.  
We deliver Monday to Friday between the hours of 8am & 6pm. Items on pallets will be delivered "kerbside" via nationwide pallet haulier.
Should any item you order be out of stock then we will contact you to agree an extended delivery time or immediate refund if required.
All our prices are inclusive of VAT.
Return To Monolith from Monolith Chicken Roaster And Vegetable Tray