Whalley Halloween Market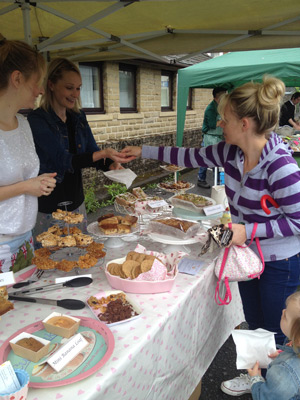 Local Lancashire Produce

Street Food

Sunday 15th Nov 2015

10.00am – 2.00pm

Whalley Arms Car Park
The Whalley Arms car park & Village Hall is going to be packed with over 30 stalls including:

Lou Lou's Meringues
Bowland Smokehouse
The Cheshire Pie Company
Do Us A Favour - Yummy Chocolate

Millie & Ruby's Canine Bakery
Guy's Plants
Gemstone Jewelry
Sixties Spirit knitted good
Kath Heywood Design
Local Paintings & Prints

Wood Turned bowls, boards and gifts
Handmade cards by Dawn
Shabb 2 Chic
Gift Pens
LR Ceramics
Book Folding (come and find out what that is!)
...and much more

Andy will be back with the coffee van, Que Fresco BBQ of course and we'll have some tables out for you to sit down and enjoy the Autumn sunshine.

Please Tweet about us:             #WhalleyMarket
Find us on Facebook /WhalleyFarmersMarketRibbleValley

Regular Whalley Market Traders Include:-
Que Fresco - Gluten Free Lancashire sausages and hot smoked pulled pork. Topped with our homemade barbecue sauces, eat now or take home to cook later. Prepared 200yds from Whalley Market.

Heritage Kitchen - Bringing you the finest Lancashire chutneys and preserves from Bacup. Try the Lancashire pineapple (yes, you have read that correctly!).
Mediterranean Olives - Greek Oliver is back with what can only be described as the most delicious feta cheese you will ever taste.
Scott's Game - The best local pheasant and Ian's venison burgers are not to be missed.
Coffees To Go - Andy's Cafe Borgia is a reet treat!
Pextenement Cheese Company - producers of high quality cheeses solely using organic milk produced by Pextenement Farm.
Asian Treats - Farah will be here with her fantastic samosas.
Cordey's Craft Bakery - Artisan Bread from Pendle Lancashire

S & S Greengrocers - Ali will be here to supply you with fruit and veg
Tricky Dickie's Sticky Toffee Pudding - Homemade, all the way from Barnoldswick

Body Shop At Home - "Beauty With Heart"

Baked With Love – Gluten free bakery - breads and more
Chilli Moon - All things chilli!
Salt Marsh Lamb - Stuart and Caroline with their uniquely flavoured and super lean lamb

Whalley Market - A Great Lancashire Day Out!