Barrel Q Oil Drum Charcoal Barbecue & Fire Pit Review
What is so special about the Barrel Q oil drum charcoal barbecue?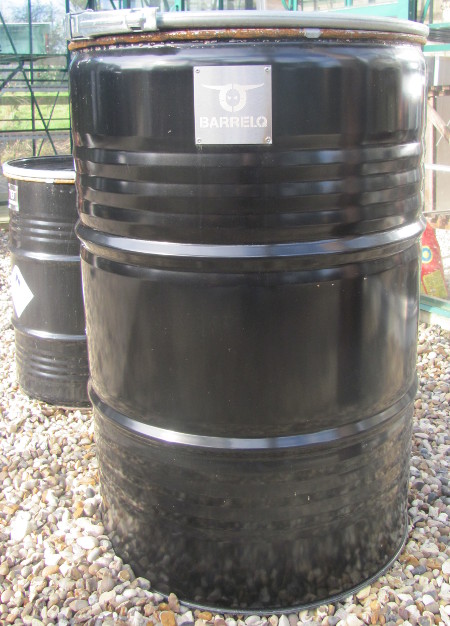 Star Rating
★★☆☆☆ - Sorry guys, we simply don't get it. It's a fire pit... but then so is any other oil drum that the homeless stand around to keep warm. And I bet they didn't pay £199 for the privilege.

Features Of The Barrel Q Oil Drum
It's an ugly barrel that has an ash tray clipped into the top of it. You can use it as a fire pit but then I have an old barrel in the garden for burning garden waste that does the same job.
You can also use it as a charcoal barbecue. Well great but I don't want an old oil drum on my patio.

And especially not one that rusts!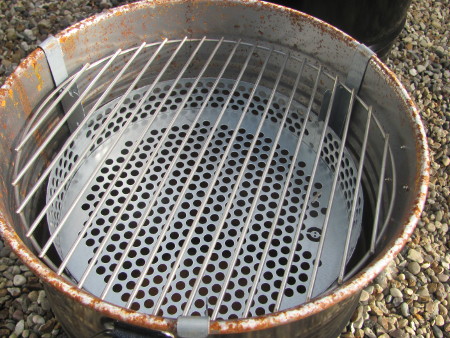 To get the ash out there's only one way to do it and that's to completely up end the barrel and tip it out - a dusty and messy process.
OK, there maybe people out there that want one, after all Barrel Q remains a going concern so somebody must be buying them.
Let's face it, you can spend an awful lot of money on a cast iron fire pit and it frankly will do no more than the Barrel Q so for the money maybe this is no brainer and I've just completely missed the point!

For the record, here are the main features:
2 sizes 360mm diameter small & 480mm diameter large
Available in a variety of colours

Grill plate has two positions, low and high

The fire basket is made from perforated steel and to be fair is rock solid so can be used as a fire pit 

A r

ain cover is included in the price



Verdict
It doesn't look good, it's not very versatile (you can only grill on it) and it rusts. Sorry but it's not for me.
There's an awful lot more that can be done with an oil drum and my favourite is the Ultimate Drum Smoker.
That said if you're looking for a basic charcoal grill that doubles up as a fire pit then the Barrel Q maybe the one for you.

Where To Buy
Our review model was supplied by BBQ Land in Hitchin, Hertfordshire so if you want one then please give them a call.
The Barrel Q oil drum fire pit is available to selected international countries. For price and availability use this button.


Buy through this Amazon button and you help pay it forward by contributing to the continued development of this website... and it doesn't cost you a cent!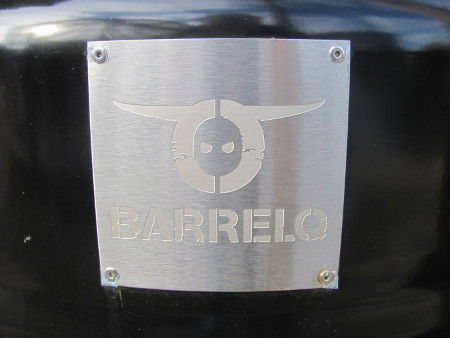 See Also:-

Kamado Cooking
Wood Pellet Smokers
Grill Reviews
Meat Smokers


Return Home from Barrel Q Oil Drum Charcoal Grill Review 2018