BBQ Menu Ideas And Regional Cooking
The BBQ menu ideas and regional cooking themes below will help you create something special for your next cookout.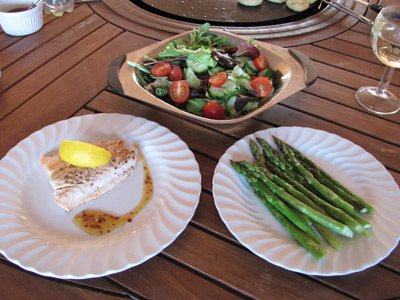 Rather than select your recipes by starter, main & dessert or by the different meats this page allows you to filter through my selection of recipes in a different way. Each page groups together some great grilling recipes from the same region around the world so if you want a Greek theme to your cookout then you'll find all the Greek influenced recipes on that page.
It's all too easy to get sucked into the idea that BBQ is all about the American style of cooking low and slow but round the world there are so many countries and cultures that cook over charcoal.

In the Mediterranean countries of Europe grilling food outdoors has been a way of life for generations. Whether it be the campesinos working the field or the fishermen returning to port, small portable grills can be seen with a few small coals in the grate perfect for a late lunch in the heat of the day.
It's because of this way of life that there such a rich variety of grill recipes available and many have been handed down father to son, mother to daughter. One thing is common to all however, the cooking process is simple and the ingredients are fresh. Keep these thoughts in your head and you're in for a treat.
To complete the picture there's also a section on one of my personal favorites – Indian food and I couldn't finish without giving you some Chinese and regional cooking themes too.
French Menu Ideas
Spanish Cooking (Lot's of great Tapas)
Portuguese Grilling Recipes
Indian Cooking For Kamado BBQ's
Chinese Cuisine And Other Asian Flavours
Classic American BBQ Menu Ideas

The majority of readers to my website are American (and I thank you all for your interest and support) so it's easy to get into the mindset that American readers can easily navigate to the recipes required but what about my fellow Europeans that want to learn about classic American barbecue cooking? Well this one's for you guys:
Classic American Barbecue Recipes

Some of the best food in the world is street food and by nature of where the food is sold, charcoal is often the source of heat for cooking. Whenever I travel to a foreign country it is right on the street where I first look to sample and get ideas.
Wherever you travel in the world I hope you find some tasty treats too!
See Also:-
Barbecue Sauces
Salads
The Barbecue Calendar

Return to Home Page from BBQ Menu Ideas And Regional Cooking