Independence Day BBQ Menu Ideas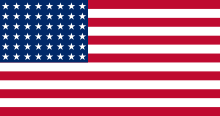 If you're looking for Independence Day BBQ menu ideas or barbecue related gifts then try my July 4th all American recipes. After all it would be a travesty in the height of summer not to get the barbecue going and enjoy a lazy afternoon and some great tasting food.
It's fascinating to watch the number of visitors that come to my website and it may come as no surprise to know that the busiest day of the year is July 3rd - the day before the big day when everyone is searching for that special barbecue recipe.

In order to make the day special but at the same time keep life easy make sure that you get good quality ingredients and choose recipes that can't really go wrong. I've picked some slow roasting recipes for the main and then gone for simple starters that can be grilled quickly and easily whilst the main meal is resting.
Of course the slow roasting recipes are the timeless American classics so follow my guide and have a day to remember!

For Your Appetizer:-
Atlantic Fresh Lobster - Exotic, expensive but easy to prepare and quick to impress.
Cajun BBQ Shrimps - A classic rub and a hot grill...done in minutes.

For The Main Course:-
Smoked Ribs - Loads of flavour variations over my guide how to somke fantastic ribs

Pulled Pork - Let the smoker do the talking. Plain and simple, follow the guide and you won't be disappointed

Coleslaw - My wife's homemade recipe to complement your pulled pork offering.
For a bit of fun (and special thanks to James Harbaugh of Philadelphia, Ms. for this idea) why not try Turtle Burgers?
I guess that dessert has to be blueberry pie? Don't be afraid to try it on the barbecue, I make a lot of pies in my Monolith kamado, just set it up for indirect cooking (with the heat deflector stones in) and use your regular blueberry pie recipe.

Dessert
If you want to try something different? So long as you have the glowing embers of the back end of the fire then take your pick from my grilled dessert recipes and then it's time for the fireworks!

See Also:-
Patio Furniture
BBQ Accessories And Gift Ideas
Meat Smokers
BBQ Grills